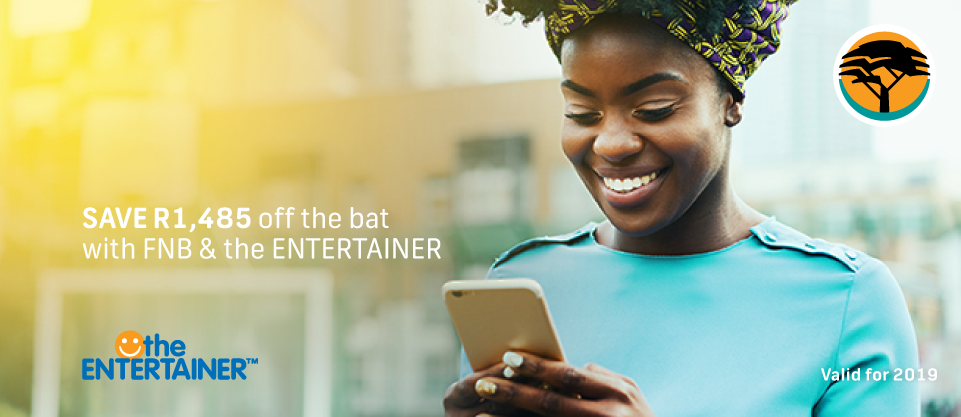 We're covering your sign-up costs! And there are loads more savings to be made through this new and exciting partnership.
Live the life without breaking the bank. From spas to gym, restaurants to hotels – you can enjoy 2 for 1 specials between 2 January and 31 December 2019!
Are you ready to experience a world of deals and discounts? Sign up FREE today!
How?
Log in to the FNB App* on your smartphone
Select the ENTERTAINER App icon under eBucks Rewards and follow the prompts.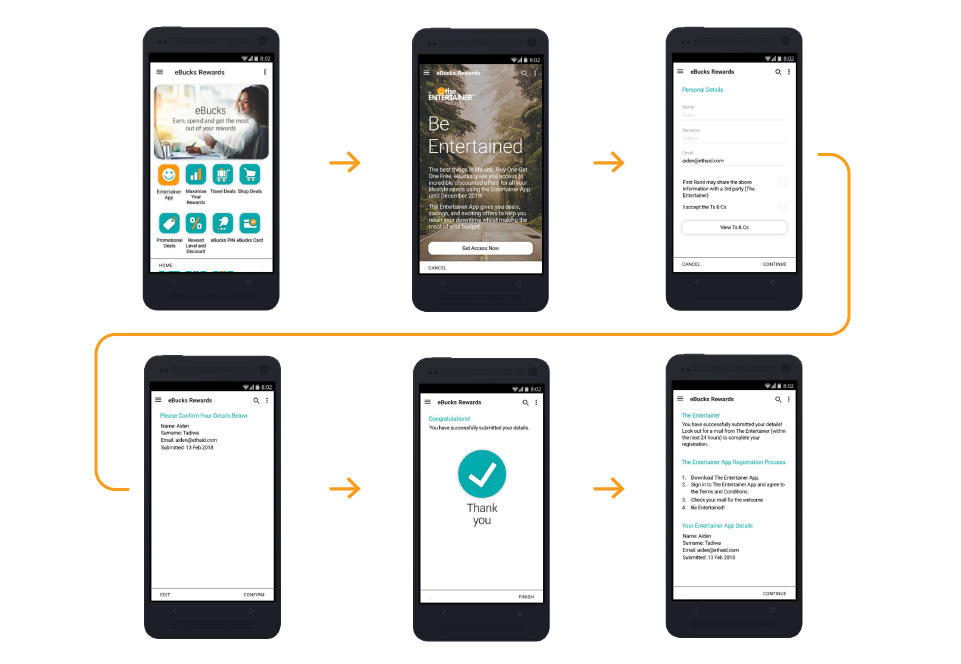 Next Steps:
You will receive a welcome email from the ENTERTAINER, along with login details
Download the ENTERTAINER App from:

Log in and accept terms and conditions
To view your free subscription once you have succesfully logged in:
Select My Profile.
Select Preference.
Select My Products under My History
*Please note you need to have the latest version of the FNB APP.
Ts & Cs apply.