Competition winners
Entered any eBucks competitions lately? Here are some of the lucky winners of our past competitions. Stay tuned. You could be next.
Book your Flights on App

eBucks and Air Mauritius

Netflorist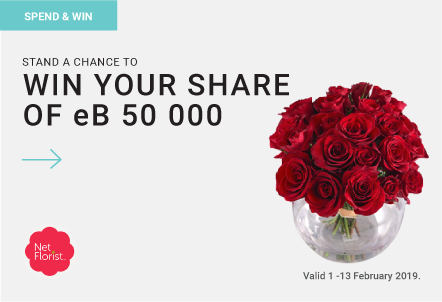 Andrew McGregor
David van Coller
Johnny Wood
Rowan Sarawaan
Hermanus Smith
Raksha Bipraj
Jade Wright
Aasif Najib
Sheldon Govender
Shashil Maharaj
eBucks Travel

Sandise Mzamane - R50 000 eBucks Travel voucher 
Vision Works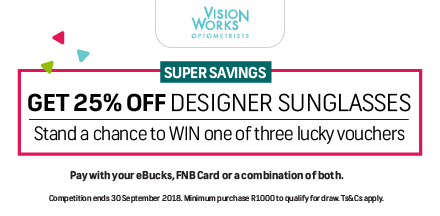 R2000 Vision Works Voucher:Yolanda Oosthuizen
R1500 Vision Works Voucher: Craig Williamson
R1000 Vision Works Voucher: Vusimuzi Mabuza

Winner of eB 100 000 in the Russell Hobbs Competition
Week 1
Mr Matthew Lee- Shew
Week 2
Mr Jacque Bothma
Week 3
Mr Christopher Mugno
Week 4
Mr Waseem Taqi
Win flights to Europe

Week 1
Chandre J Kruger - 2 x return kulula.com domestic airline tickets
Week 2
Muhammad Mangerah - 2 x return Safair domestic airline tickets
Week 3
Maitreyi Rama - 2 x return BA Comair domestic airline tickets
Week 4
Edwin D Daniels - 2 x return Mango domestic airline tickets
Overall winner
Lee W Ruthenberg - 2 X return KLM flights to any KLM European destination
eB 1 000 000

March 2018
Pumelela Gongo
Dis-chem flu vaccine competition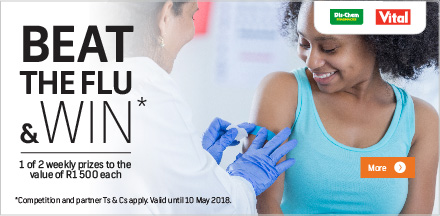 Dis-chem prize of R1 000 Vital products and R500 vitamin and mineral consultation with a dietician. 
Week 1
Begum Essop
Jeffery Bruwer
Week 2
MR HEDLEY R COLLEN
MISS CHANE CRONJE
Week 3
MERCY MUGAVZA
Mr. D DUNCAN
eBucks Travel March competition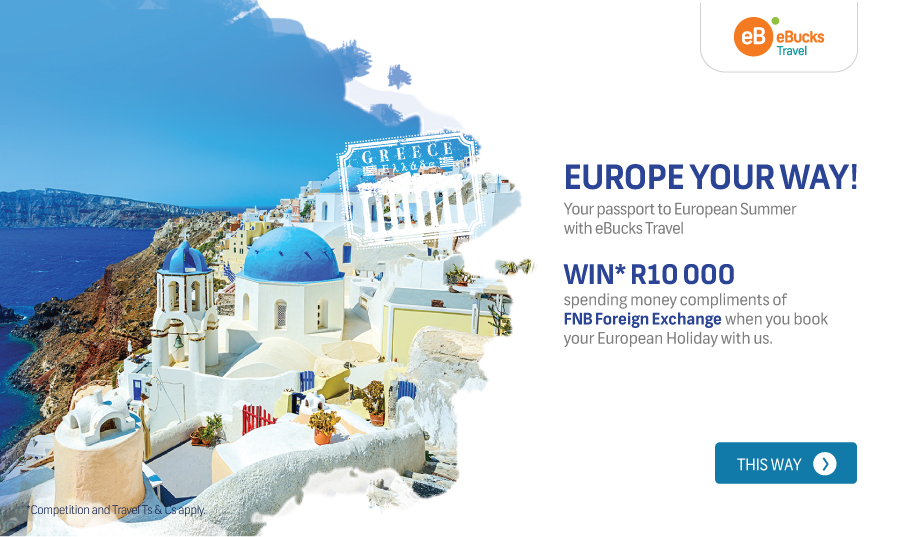 R10 000 spending money compliments of FNB Foreign Exchange - Thomas AP Du Plessis