How does your business spend eBucks?
Your business can spend eBucks that it has earned in a variety of ways:

eBucks Shop
Shop the latest tech or office supplies – seamlessly and securely online – at the eBucks Shop.
Save with eBucks Shop discounts and enjoy up to 40% off.

Electronic Channels
Use your eBucks to buy prepaid airtime, data and electricity on any of our digital channels. This service is not available on Online Banking Enterprise™.

eBucks Partners
Running on empty? Use your eBucks to fill up at participating Engen fuel stations.
Renovate your office space with eBucks and CTM or Italtile.
Use your eBucks for client entertainment and networking at The Barnyard Theatre.
Spend at over 30 eBucks partners nationwide
Remember, you need an eBucks card to spend your eBucks at our in-store partners. Get your eBucks card now.
View our online eBucks partners
View our in-store eBucks partners
eBucks Discounts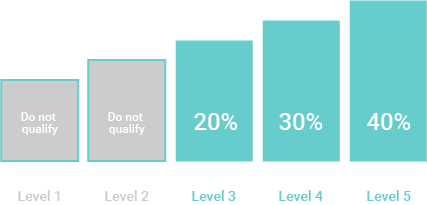 Get up to 40% off selected vouchers and items at the eBucks Shop, such as:
Laptops and Notebooks, Wireless Routers, Smartphones and Tablets, Printers and Scanners, Corporate Gifts, Staff Incentives, Luggage for Business Travel and more.
The higher your reward level, the greater the discount. Your eBucks Rewards for Business Account must be on level 3 or higher to qualify for discounts. On level 5, you'll enjoy up to 40% off selected vouchers and up to 40% off selected items at the eBucks Shop when you pay with your eBucks in full.
Maximise your discounts by finding out how you can move up a level here.