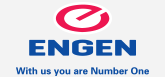 ---
Useful links
Engen's website

Earn up to R8/litre per quarter back in eBucks on fuel spend at Engen
Double Up your fuel earn with Engen and eBucks Rewards.
You can earn up to R8/litre back in eBucks every quarter, for fuel spend with your qualifying FNB and/or RMB Private Bank Card, depending on your reward level. You can also spend with your eBucks card when paying for fuel at Engen.
Click here to check qualifying requirements for your account.
Double your fuel with Engen
The qualifying requirements that need to be met for each month of the quarter are:
Vehicle finance with WesBank


Make sure your car is financed through WesBank, Toyota Financial Services, or Volkswagen Financial Services.

nav >> Car


Add your vehicle to nav >> on the FNB/RMB Banking App.

Spend 100% at Engen


100% of your fuel spend for that quarter must be done at Engen.
Engen earn rules
This is a quarterly reward in addition to your normal eBucks earned each month for fuel purchases at Engen.
If you have met all the qualifying requirements, at the end of the quarter, you will earn an additional up to R4/litre back in eBucks over and above the eBucks you have already earned each month for your fuel purchases, effectively giving you up to R8/litre in eBucks once a quarter on your total Engen earn for that quarter.
See the eBucks tab on the FNB/RMB PB App and learn how you can earn more eBucks.
Let us help you to unlock a world of rewards and lifestyle benefits with eBucks. Visit eBucks.
How to spend your eBucks in-store
Your eBucks card is your key to spending eBucks at our in-store partners and Engen.
Present your eBucks card when you pay and enter your 4-digit eBucks PIN when asked for it. Your eBucks card works just like a debit card
Not enough eBucks? Use both your eBucks and your bank card to pay
If you don't have enough eBucks to pay for your purchase in full, you can pay the difference using your FNB or RMB Private Bank card. All you have to do is swipe your eBucks card at the till, enter your 4-digit eBucks PIN, then pay the balance with your bank card. It's as simple as that.
How to check your eBucks balance before spending your eBucks
Online: login to the eBucks website and go to My eBucks.
Call us on 087 320 3200.
SMS the word 'balance' and your ID number to 32224. Each SMS costs R1.
FNB's electronic channels: Register for and log onto FNB Online Banking or FNB Cellphone Banking.
back to top