Get a new eBucks card
You can now choose how you get your eBucks Consumer card - by post, by courier or in person.
Get it from eBucks and we'll automatically link your eBucks account to the card before we send it to you. Get it in person if you simply can't wait to start spending.
Happy shopping.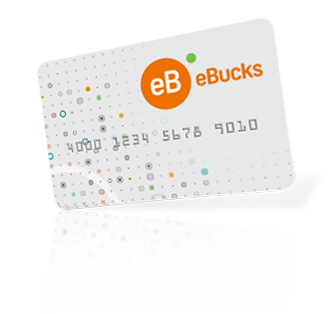 How to link your new card to your eBucks account
Pick up an eBucks card pack from the eBucks stands at the till points.
Pay R9.90 for the card pack.
Follow the simple instructions to link the card to your eBucks account.
Phone eBucks on 087 320 3200 and quote the card number on the front of the card or SMS "eBCard", your ID number and eBucks card number to 31329
Rules to remember
The eBucks card you order will be linked to your eBucks profile — you cannot order an eBucks card for another member.
You can only order one eBucks card at a time.
If you choose the courier option, please ensure someone will be available to accept the delivery at the address you provide.